Law Office of Phillip Hayes
Legal Expertise You Can Rely On
When Your Defense Requires the Best
When you are facing criminal allegations or learn that you are the subject of a state or federal crime investigation, your freedom may depend on your attorney's legal skills. Obtaining experienced Criminal Defense at the outset can make a significant difference in whether your case is dismissed or leads to conviction, acquittal or a favorable settlement.
The Law Office of Phillip Hayes concentrates entirely on criminal defense in Texas state and federal courts. Criminal defense attorney Phillip Hayes is known for his steadfast protection of the rights of the accused. Our trusted legal counsel and proven capabilities are reflected in the fact that police officers and other lawyers often retain our firm to represent them and their families.
Dallas criminal defense lawyer Phillip Hayes is honored by being named a "Rising Star" in D Magazine.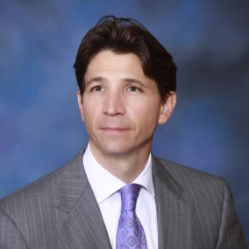 "As a criminal defense attorney, I believe my foremost obligation is to the law. To that end, I have built my reputation on unwavering commitment to equal justice." – Phillip Hayes
When You Need the Best on Your Side
We defend clients throughout the Dallas-Fort Worth Metroplex area who have been charged with committing state and/or federal crimes, including the following:
When you seek our help, we understand that your reputation, your freedom and perhaps your life are at stake. Our goal is to provide you with the strongest legal defense possible and leave no stone unturned in the search for evidence. We will build a strategy to achieve the best results possible in every case.
Contact an Experienced Dallas Criminal Defense Lawyer Today
For additional information about Texas and federal criminal laws or to discuss your particular charges in confidence, schedule a consultation by calling attorney Phillip Hayes at 214-774-0488.
If you prefer, you can fill out our intake form, and we will contact you to schedule a consultation. Our phones are answered 24/7 to better serve you.